ECNC GBB Final Score: Auburn 33, Elmwood Murdock 32. Congrats ladies on being 2023 Conference Runners-Up.
Congratulations to the E-M Speech Team who won the Championship trophy at the Schuyler Central High School Speech Meet today! Medalist info to come later!

ECNC GBB: after three quarters Elmwood Murdock and Auburn are tied at 23.

ECNC GBB Halftime Score: Elmwood Murdock 19, Auburn 18.

ECNC GBB: Auburn leads Elmwood Murdock 9-4 after the first quarter.

ECNC BBB Final Score: Elmwood Murdock 62, Mead 50. Congrats boys on placing 3rd in the conference tournament!

ECNC BBB: Elmwood Murdock leads Mead 47-38 after three quarters.

ECNC BBB: Elmwood Murdock and Mead are tied at 22 at halftime.

ECNC BBB: Mead leads Elmwood Murdock 12-8 after one quarter.

Science Bowl team goes 0-2 in the afternoon championship bracket but they represented EM Knights well!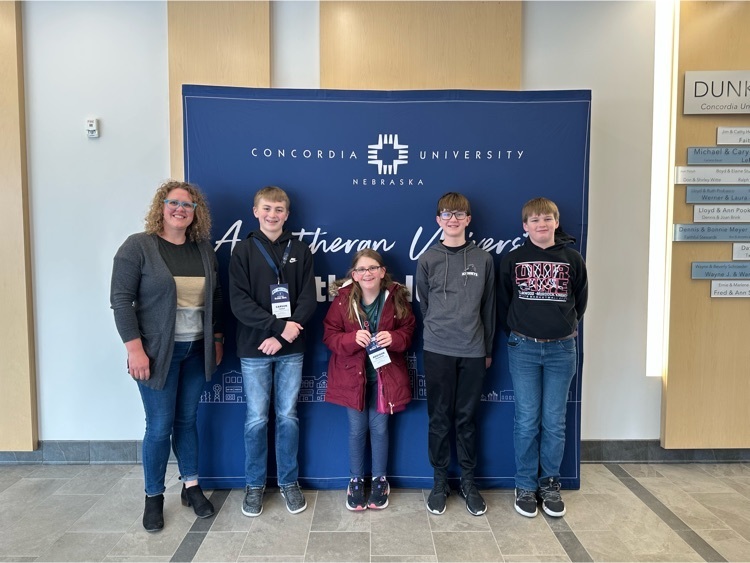 The EM middle school Science Bowl team goes 3-1 in the morning round robin matches. They will advance to the afternoon double elimination tournament!
Final score: Freeman 46 E-M 34
Freeman leads 39-28 going into the 4th qtr
Freeman leads the Knights 23-18 at the half
Knights trail Freeman 11-7 after the 1st quarter

Elementary spelling bee results from today: Tegan Stephens, Champion Kellan Nielsen, 2nd Place Landon Schroll, 3rd Place Congrats!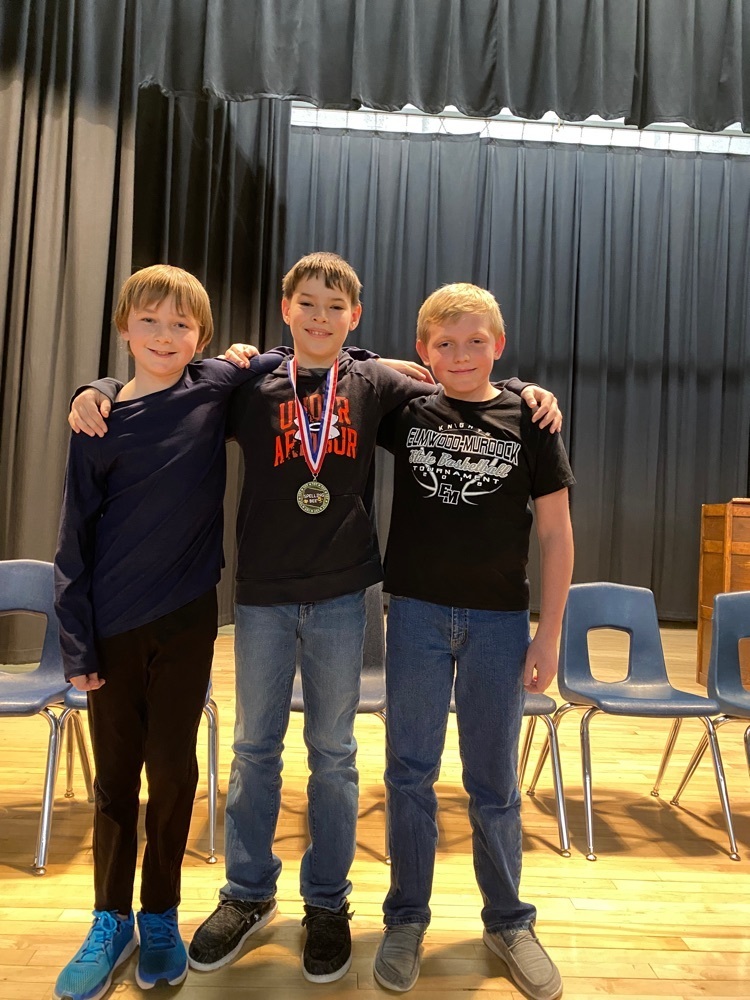 Congratulations E-M Lady Knights. We will play in the ECNC championship game against Auburn on Saturday night at 6:00 at Weeping Water.

GBB Final Score: Elmwood Murdock 56, Weeping Water 17.

GBB: Elmwood Murdock leads Weeping Water 42-12 after the third quarter.

GBB Halftime Score: Elmwood Murdock 25, Weeping Water 11.